Welcome to Bar Kantoor, your ultimate all-day dining hotspot with a spacious terrace at the heart of Westergas.
Indulge in our 100% organic restaurant, offering the perfect spot for drinks, dinner, or an amazing weekend brunch.
Restaurant in Westerpark
Welcome to Bar Kantoor, the vibrant restaurant located in the heart of Amsterdam's Westerpark. Housed in a monumental and 100% electric building.
At Bar Kantoor, we warmly welcome you at any time of the day. Whether you crave a flavourful breakfast, lunch, or an enchanting dinner with shared dining options, we always have something delicious in store for you. Don't miss out on our surprising cocktails or the chance to unwind on our spacious and sunny terrace. Oh, and not to forget: our kitchen and bar are not only 100% organic but also brimming with a generous serving of vegetables, love, and creativity. It truly tastes better and, by the way, it's much better for our planet too!
So, step into the cosiest office in Amsterdam, open even after office hours! ;)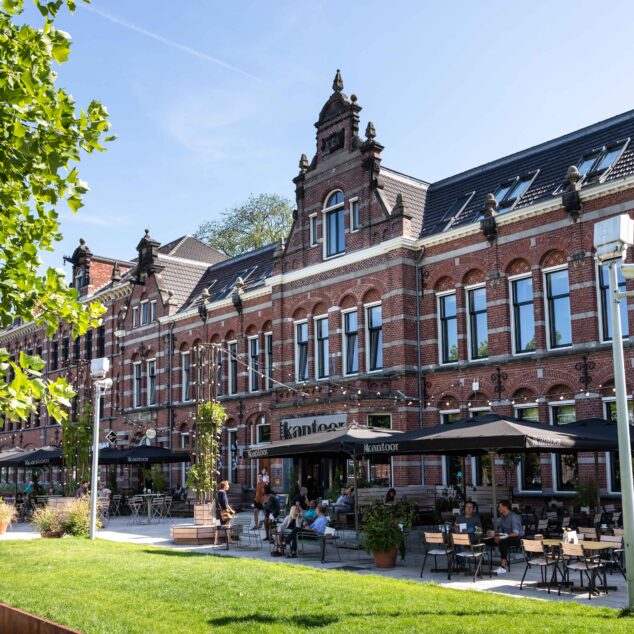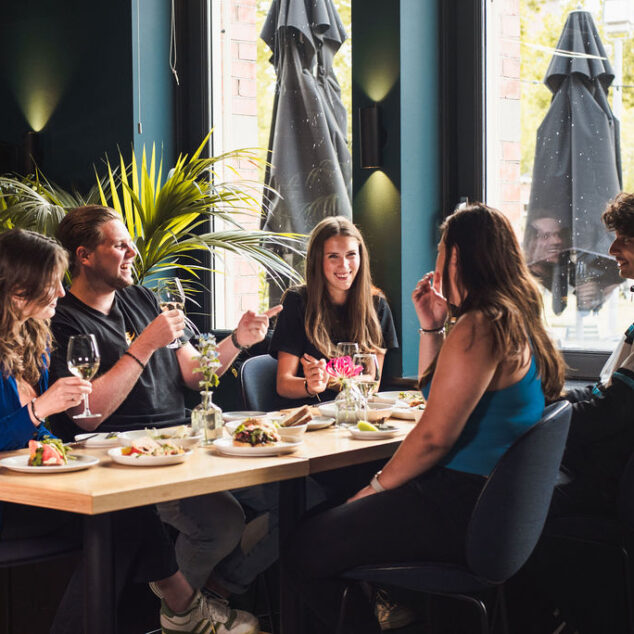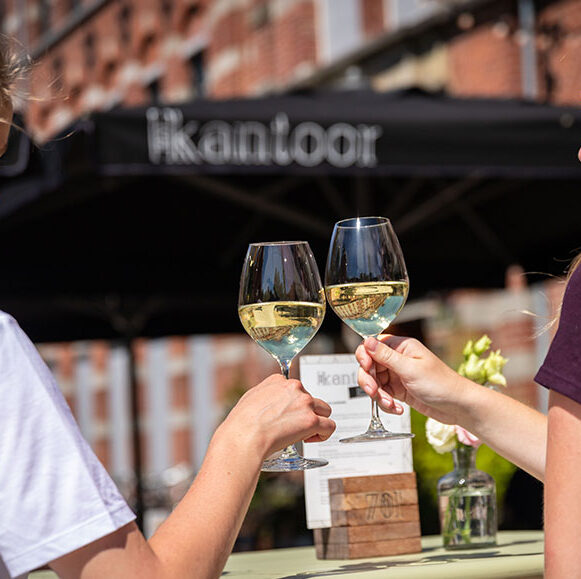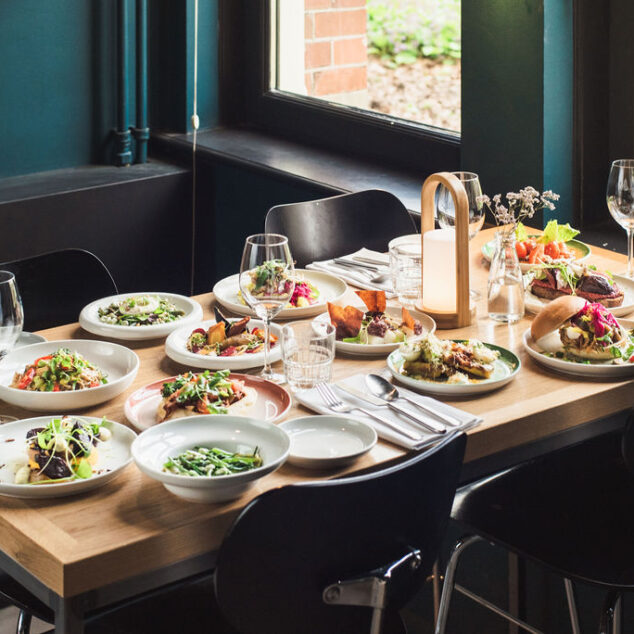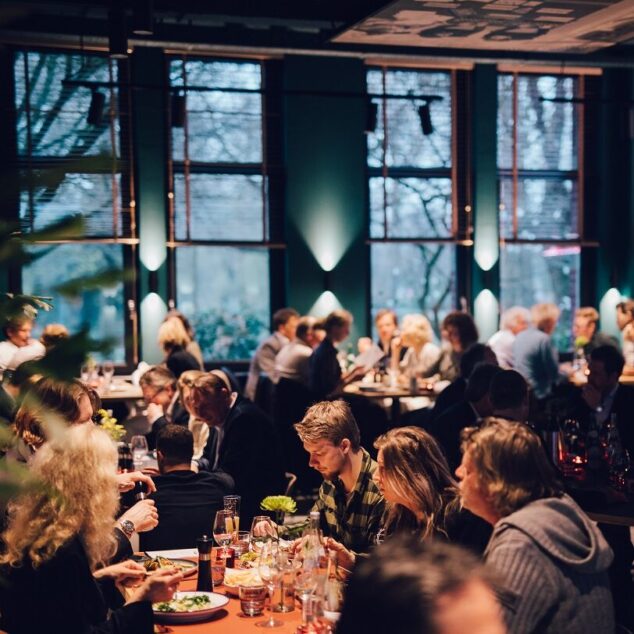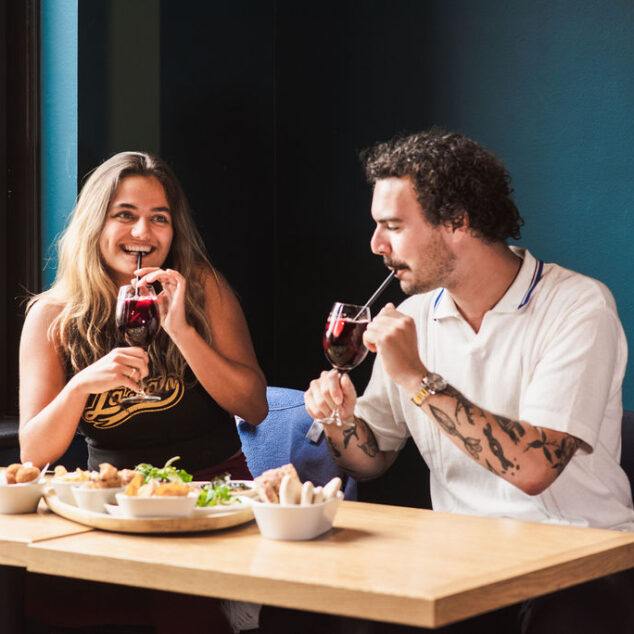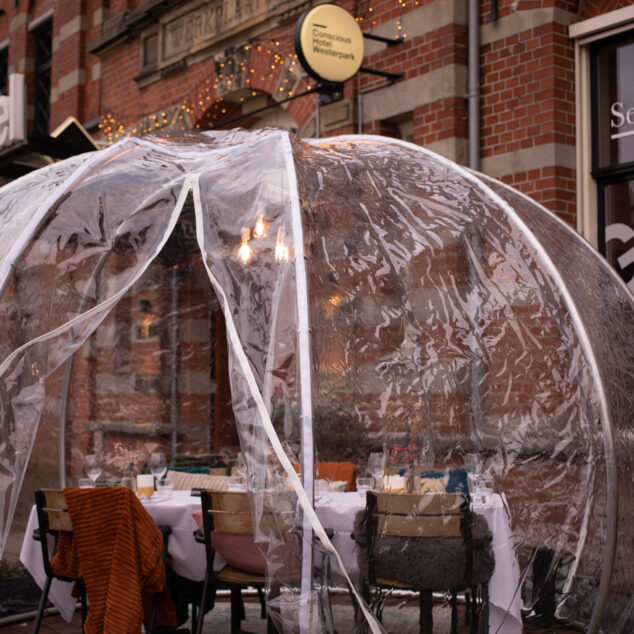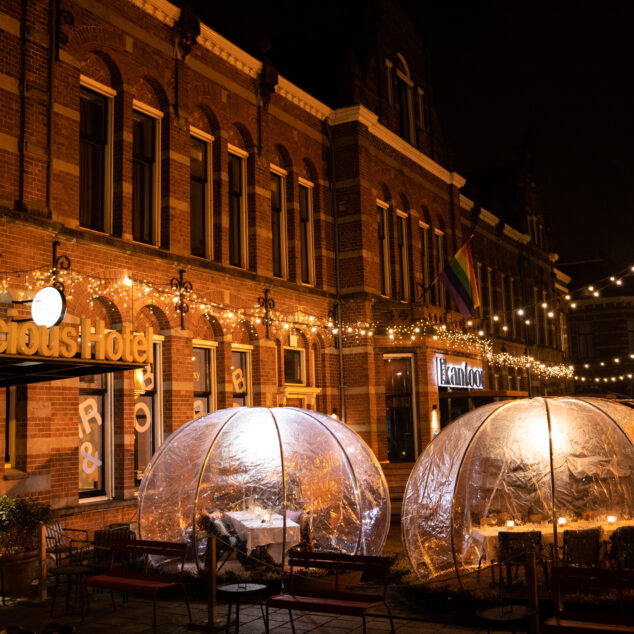 Events
With our spacious restaurant and terrace, we are the perfect location for staff drinks, company parties, exhibitions and product launches. Bar Kantoor is part of Conscious Hotel Westerpark, ideal for those who do not live in Amsterdam and want to spend the night!
Follow us @barkantoor
All day restaurant
At Bar Kantoor, our top-notch team is ready to serve you all day long. Whether you join us for breakfast, coffee, lunch, a drink, or dinner, everything is prepared with love in our 100% electric kitchen and bar. Sustainable entrepreneurship is deeply ingrained in our values. Our shared dining menu revolves around vegetables, making it a haven for vegans and vegetarians alike! Additionally, we prioritize using locally sourced and seasonal products.
The Bar
Sustainability is important to us and we have therefore furnished our restaurant with as many second-hand, recycled or biodegradable materials as possible. The bar, for example, is made from old apothecary cabinets! Pretty cool, right? Oh and, the bar is of course the perfect spot to enjoy a drink and tasty snack.
Get Married
Your wedding day in the romantic Westerpark. We are an official wedding venue, offering both indoor and outdoor ceremony options.
After celebrating, you can enjoy a good night's sleep with your loved one in the romantic bridal suite at Conscious Hotel Westerpark. No need to move around for you and your guests! Except, of course, when the dancing starts ;)
In short: sustainable, unique, and all under one roof
Party venue
Planning a spectacular party? Bar Kantoor can be entirely or partially reserved, including the terrace! Our bar staff is eager to serve delightful organic drinks, complemented by a diverse selection of organic snacks. We also offer the option of a walking dinner. As part of Conscious Hotel Westerpark, it's ideal for guests who need accommodation too!

Will we see you soon for lunch, drinks or diner?